A shipowner has to make the right decisions in choosing the correct combination of a credible insurance cover and a reasonable cost. The cost of the insurance is specific and countable, although the insurance cover and its credibility are not.
The insurance broker is the professional that will assist in those decisions. His duty is also to act on behalf of the shipowners in order to protect their interests. Brokers' main goal is to provide the best possible product to their clients, taking of course in to account the various aspects of their particular needs. The specialized broker has good knowledge of the insurance market and constantly monitors the changes and the developments therein. Therefore, his objective is to impart his knowledge and experience in order to provide the best possible insurance cover.
Our advantage is that we can negotiate with Underwriters by talking the same language with them. Underwriters, on the other hand, feel more comfortable by knowing that the insurance matters are handled by experienced professionals.
Indeed, the hierarchy of the insurance criteria should have the most credible and best rated security at the top. Premium cost and width of cover should follow, as the key in the insurance industry is the ability and willingness of the Underwriter to fulfil his obligations. It is in broker's interest also, to keep this hierarchy, as the efficiency of the Underwriter reflects on the broker. The final placing of the risk, though, depends on several variables as, the market's availability, the nature of the fleet, the choice of the insured, the requirements of the Mortgagees etc.
Experience has shown that the long standing relations, built on mutual respect, are the most fruitful. This applies in the relations between shipowners and brokers, brokers and Underwriters and of course, between shipowners and Underwriters. The efficiency of the intermediary is based on several factors that are not always foreseeable; the fact remains though, that a long trusted and capable broker will always bring experience and knowledge to his support in any occasion.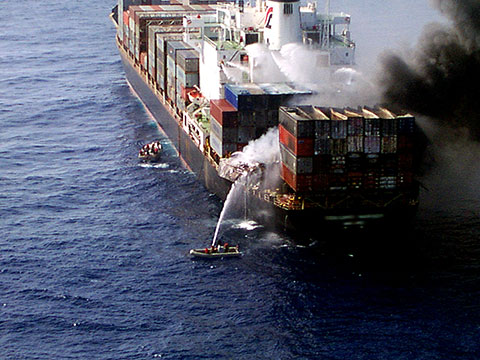 This efficiency can also make significant difference in the handling of claims. They are an integral part of the insurance business, as without them there would be no need for insurance.
The good broker is always in a challenge, as he is in a constant effort to upgrade and enrich the insurance services, he offers. The individual needs of the insured provide the required complexity, which keeps us in readiness. So, we most welcome the challenges put to us, as our achievements are what make us smile at the end of the day.